The internet can be a complicated and confusing place to do business. With all the choices…website platforms, styles, designs, hosts, domains, it can be mind-boggling…and that's even before you get started.
At PizazzDesign, we do more than design pretty websites. We create websites that work for your business and digital marketing that delivers the results your business needs…step-by-step, in an easy-to-understand way.
Whether you're starting a new business or side hustle or needing that next generation website, let us be your partner.
At PizazzDesign, we do more than pretty. 
I hope we talk soon!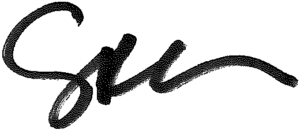 btw – you can reach me by email, phone or by completing the online form –
Email: [email protected]
Phone: (484)-802-6633
"The secret to getting ahead is getting started." — Mark Twain